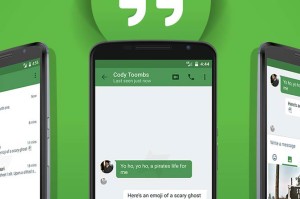 There are many extensions and app that you can use with Google Chrome. This article will let you know some of the best Google Chrome extensions that you can use. Gmail Notifier: This add-on has gained popularity for being simple and this one adds a tiny Gmail icon to your toolbar which shows the number of unopened messages available in your inbox. Just a click on the button will open your inbox in another tab.
Google+ Notifier: Google+ Notifier provides the extension that can be used to notify you about your social interactions. It adds the famous "bell" icon that you will see in the Chrome toolbar. In case that you have some new notifications, it will be grey and then an instant click would show the latest comments.
Google Hangouts: Google Hangouts is here to make conversations more enjoyable than before with images, emoji, and video calls for free. Google Hangouts bring 1-on-1 and group conversations and with this, you can easily connect and start conversations with your friends and loved ones by using your computer, Apple and Android devices.