Google Hangout is the communication platform that was created and developed by Google that includes video chat, instant messaging, VOIP and SMS features. It replaces 3 messaging products which Google has implemented contemporaneously in its services which include Google+ Messenger, Google Talk, and Hangouts, the video chat system that is available in Google+. Google also stated that Google Hangouts is intended to be the future of the telephony product of it, which is none other than Google Voice and some features of Google Voice were integrated in Hangouts. In the recent editions of Android, Hangouts has been the default application when it comes to text messaging.
Getting Started: How to Use Google Hangout
The latest and newly features of Google Hangouts necessitate at least Android 4.0 and the update to Hangouts mobile application. Here are the most enjoyable things that you can do with Google Hangouts:
Send messages – you can start a Google Hangout with just one person or you can choose to start a group chat if you want to talk with several users simultaneously.
Make phone calls – nearly all calls that you can make to US and Canada are at no cost. This is true in case of countries were Google Hangouts calling is offered. Some Canadian and US destinations would cost one cent for every minute or the listed rate for the local currency in your area. Calling is not available to many locations.
Send text messages – you could send text messages by using Google Hangouts with your Google voice phone number or your Android phone.
Share locations, photos and stickers – you could share stickers, photos, and emoji in conversations. In case of mobile devices, you may share your location with others.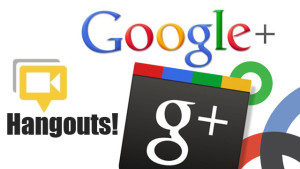 How to Join Google Hangout?
If you want to use Google Hangout, you need to have an active Google account and access the microphone and camera of your computer or laptop. Also, your device should be equipped with Internet Explorer, Safari and Firefox browsers. You have to download and then install the recent version of Hangouts plugin.
How to Schedule with Google Hangout?
You may start a Hangout on Air or you may choose to schedule this one ahead of time. Through scheduling your Hangout on Air, you may lead people to your event before the broadcast starts and then set up the custom trailer so you can learn more regarding it.
Schedule or Start a Hangout on Air
On your device, you go to plus.google.com/hangouts/onair
Hit "Create a Hangout on Air"
Type the name and description
Choose the starting time: now or later
Select your audience
Click "Share"
Why Google Hangout Is Better than Skype?
Em Google Hangout, you will enjoy the following features and benefits:
You get a free video chat with not just one but for up to ten persons
It comes with interface that is more intuitive
There are integrated apps that you can use
You can use Hangouts on Air
There are minimal setup and maintenance requirements
As you can see, there are many reasons why many people choose Google Hangouts when it comes to getting in touch with their loved ones and friends anywhere you are.